Greens question governor general's 'non-disclosure' of Morrison powers – as it happened | Australia news
Key events
What we learned today, Saturday 20 August
That's it for today, thanks for reading. Here are the main stories of the day:
Enjoy the rest of your Saturday and we will see you back here tomorrow.
Quite enjoyed this story, prompted by former AFL player Shane Crawford being given a gig in a show this week:
An interesting piece on nasal vaccines to halt Covid transmissions:
Rising monkeypox cases prompt warning
AAP has this report on a sharp increase in cases in Victoria:
A fresh monkeypox warning has been issued in Victoria as cases rise across the state.

As of Saturday, 40 monkeypox infections have been reported in Victoria. That's up from 22 cases on 4 August.

Nationally, there have been 89 cases of the virus, which is spread through skin-to-skin contact or from touching contaminated objects.

At-risk groups, including men who have sex with men, are being advised to take preventative measures as cases climb.

They should limit their sexual partners and receive the latest smallpox vaccine to protect themselves, the Victorian health department said in a statement on Saturday.

Vaccines are available in a number of sexual health clinics across Victoria but the state's chief health officer, Brett Sutton, said supply was limited.

The first monkeypox case was recorded in Australia in May. Symptoms include rashes, lesions or sores – particularly around the genitals – as well as fevers, aches and swollen lymph nodes.

The World Health Organization last month declared monkeypox a public health emergency of international concern. There have been more than 35,000 cases of the disease around the world and 12 related deaths.
Sure, but have you heard of Sky After Bark?
Body found on Victorian road victim of suspected hit-run
AAP has this report about a road death in northern Victoria:
A man found dead on a highway in Victoria's north is believed to be the victim of a hit-and-run.

The man, yet to be identified, was discovered when he was struck by a car on the Murray Valley Highway in Reedy Lake shortly after 2am on Friday.

Investigators believe he may have been struck by another car earlier that night and the driver left the scene.

It's also possible the man was hit by a large vehicle whose driver was unaware of what happened.

Detectives are keen to speak to anyone who travelled in the area between 2am and 2.30am as they try to piece together the man's final movements.
Victorian man first to be convicted for illegally climbing Uluru
A Victorian man has reportedly become the first person convicted for illegally climbing Uluru.
The 44-year-old appeared in Alice Springs local court this week on two charges – walking or riding on a commonwealth reserve and entering a restricted or prohibited area.
He was convicted and fined $2,500 for scaling the rock, which was outlawed in 2019, the ABC reported.
Fairly ugly scenes at the Gabba last night.
I'll hand over now to m'colleague Nino Bucci, who will take you through the rest of the afternoon.
Queensland records 20 deaths, 2,647 new cases of Covid-19
Queensland recorded 20 deaths from Covid-19 and 2,647 new cases on Monday.
There are 394 people in hospital and 17 in ICU.
ACT reports 252 Covid cases and no further deaths
There are 121 people in hospital, four in intensive care and one on a ventilator.
South Australian premier unveils road safety reforms following death of 15-year-old Sophia Naismith
Road safety reforms will be introduced in South Australia following the death of a 15-year-old pedestrian, AAP reports.
Sophia Naismith was struck and killed in June 2019 when a high-powered Lamborghini mounted a curb outside a restaurant in the Adelaide suburb of Glengowrie.

The driver, Alexander Campbell, was on Thursday found not guilty of causing death by driving. He will instead plead guilty to the lesser offence of driving without due care.

The South Australian premier, Peter Malinauskas, on Saturday announced his government would introduce road safety reforms in Sophia's honour, following strong advocacy work from the Naismith family.

"Every South Australian following the tragic loss of Sophia Naismith cannot help but admire the courage shown by her parents and family," Malinauskas said in a statement.

"I hope these reforms will prevent such a tragedy from happening to another family. Work will now commence to bring these reforms to fruition."

The changes will include a new licensing scheme for people who want to drive high-powered sports cars, similar to licences for those who use motorcycles or trucks.

Drivers accused of killing a person will not be allowed to hold a licence until their case is resolved and there will be a ban on people disabling traction control in high-powered vehicles.

The legislation will start being drafted immediately, Malinauskas said.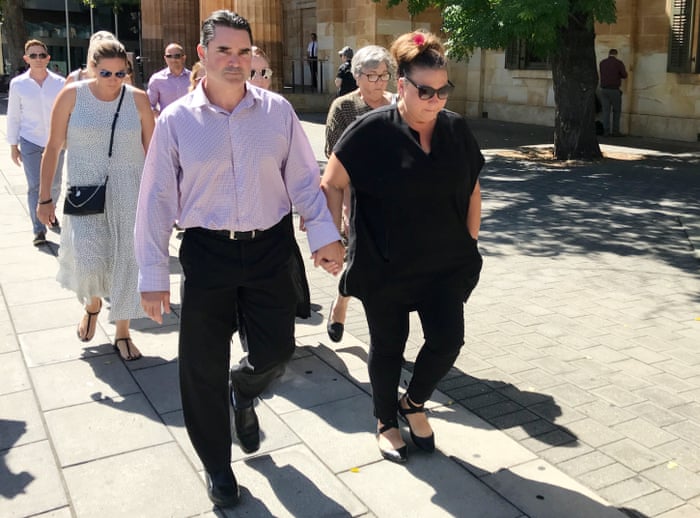 Hospitals are full to bursting and emotional reserves have run dry, doctor writes
Dr Aaron Bloch, an infectious diseases physician working in Melbourne and regional Victoria, has written about the strain health staff are under coping with the latest wave of the pandemic, with hospitals full to bursting and emotional reserves run dry.
He writes:
Is it strange to feel nostalgic for 2020?

Yes, there was fear. Fear of the unknown, infection, death. Perhaps worst of all, there was fear of bringing the virus home to our loved ones.

But equally, there was hope. There was unity of purpose. We thought we saw a finish line in sight as case numbers dwindled. We looked forward to vaccines and better times ahead.

Now, two years on, resilience is depleted. As we crest our third Omicron wave this year, we are locked into a seemingly endless cycle. Collective denial takes us to the precipice, before we reach the peak and draw a sigh of relief. But, while many in the community return to "normal", those working in hospitals are left to deal with the brutal rebound of pent-up demand. Each post-Covid surge feels more chaotic and unmanageable than the last. Meanwhile, the next wave builds. This time it's BA.2.75. It will break in the spring. (I hope I'm wrong.)

No wonder a recent study found around two-thirds of Victorian healthcare workers were burnt out. Disturbingly, 46% of nurses surveyed had considered leaving the profession. A rubber band can only stretch so far.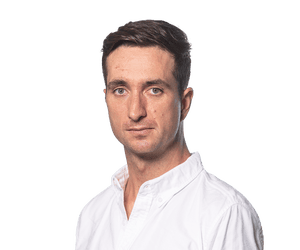 Nino Bucci
Andrew Hastie calls on Anthony Albanese to apologise for agreeing to DJ on Remembrance Day
The shadow defence minister, Andrew Hastie, says Anthony Albanese should apologise to Australian war veterans for agreeing to DJ for Fatman Scoop on Remembrance Day.
In an email to his electorate of Canning in Western Australia, Hastie claimed that Albanese should also apologise for failing to acknowledge Vietnam Veterans Day earlier this week.
Hastie said that rather than acknowledging the day, the prime minister "instead … went on FM radio to talk about partying with celebrities" where he "twice made the extraordinary admission that he does not know what he will be doing on the 11th of November".
Albanese had been on a Brisbane radio station this week when Fatman Scoop, an American rapper, phoned in and asked Albanese to DJ for him at a music festival.
Hastie continued:
It would be unbecoming and disrespectful for the Prime Minister to skip the Remembrance Day Service at the Australian War Memorial to attend a party with a celebrity at a dance concert in Brisbane. In political life, our public statements reveal our priorities.

The Prime Minister has made it clear he cares more about parties with celebrities than honouring our veterans.

Mr Albanese should apologise to our veterans for his careless and insensitive comments.
Stage one of Melbourne's Suburban Rail Loop should be completed even if rest is scrapped, minister says
The first stage of Melbourne's Suburban Rail Loop should be completed even if the rest of the project is eventually scrapped, the Victorian government has said.
More on this from AAP:
The 90km orbital rail line was a 2018 election promise of the Andrews government, with work already under way on the first 26km section between Cheltenham and Box Hill.

The state's independent Parliamentary Budget Office this week revealed building the loop's first two sections would set taxpayers back $125bn, almost double what the government estimated.

The Victorian opposition said it would scrap the project altogether if elected in November and instead put the money towards the state's overrun health system.

But the Victorian transport infrastructure minister, Jacinta Allan, said the loop's first section should be completed, telling the Age the eastern section alone would provide "enormous benefits" to the state.

"It would be up to a future government to explain why they walk away from it, if they chose to," Allan told the newspaper on Saturday.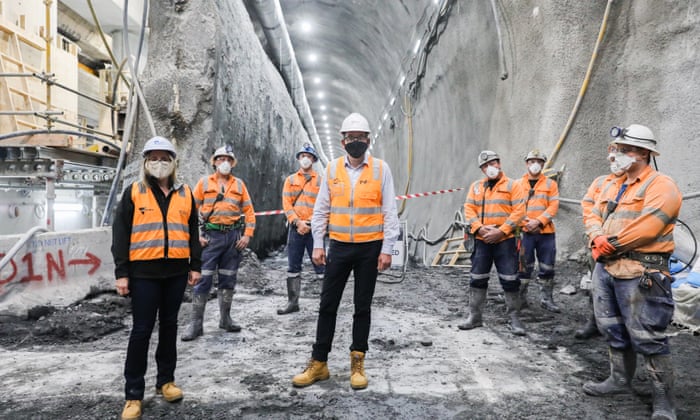 The opposition treasury spokesman, David Davis, accused the state government of being unable to manage money, saying it was clear the Suburban Rail Loop would be a cost blowout.

"A loop is not a loop if it isn't a loop," Davis told reporters on Saturday.

"They said it was going to be a loop at $50bn. Now we know the two parts are going to cost $200bn.

"You can do the arithmetic and work out what it might cost if you did the third part too.

"None of us know and the government won't tell us."

The state government should release documents from the Suburban Rail Loop's control group so the public can know how much the project will cost, Davis said.

"This is a basic matter of transparency," he said.

If the loop is built, trains would take three to four minutes between six stations, with a journey from Cheltenham to Box Hill totalling 22 minutes.

The eastern and northern stretches of the loop would take about 606,000 car trips off Victoria's roads a day by 2056 and the project would deliver up to $58.7bn in benefits, according to the government.

The 90km orbital rail line's second section would run from Box Hill to Melbourne airport.
Queensland deputy commissioner right to quit over vulgar comments, minister says
One of Queensland's most senior police did the right thing by quitting after vulgar comments he made were aired at an inquiry into the force's sexist culture, a state government minister has said.
Deputy commissioner Paul Taylor resigned yesterday after an inquiry into police responses to domestic violence heard he had referred to a colleague as a "vagina whisperer" at a policing conference.
In an email to colleagues announcing his resignation, Taylor said: "I am devastated about the impact this has had on the reputation of the service, because it does not reflect my values, nor those of the organisation."
The Queensland procurement minister, Mick de Brenni, told reporters on Saturday that Taylor had done the "appropriate thing" by quitting.
"I don't think there's any setting in which those sort of comments are acceptable," he said. "He's done the honourable thing."
De Brenni said misogynistic and sexist culture had to be stamped out in the Queensland police and the nation more generally.
Tasmanian Liberal party branch votes in favour of nuclear submarine base
This is several layers away from being a meaningful decision, but if you are a follower of Liberal party branch politics, it's worth noting that members of the Kingston branch of the Tasmanian Liberals have voted in favour of the development of a nuclear submarine base in southern Tasmania.
The idea was previously floated by Eric Abetz, who lost his Senate seat in the 21 May election after a campaign encouraging people to vote below the line backfired.
South Australia reports five deaths and 851 Covid cases
South Australia has reported five deaths from Covid-19 and 851 new positive test results on Saturday.
The deaths are of a man in his 70s, a man in his 80s, a woman in her 80s, a man in his 90s, and a man aged over 100, and occurred between 1 May and 18 August.
There are currently 263 people with Covid in hospital, including nine people in ICU, and two on ventilators.